In summary, it is intended that visitors can unwind and feel part of a natural setting, surrounded by mountains in the countryside, but without giving up comfort and current services.
The natural environment in which it is achieved that the visitor can relax and enjoy surrounded by mountains and beautiful views. Come and enjoy it!

LESAKENEA I

(NO OFFICIAL: UCR00919)

This cottage has the highest category of 3 sheets provided by Tourism of the Government of Navarra.
It is located 100m Lesakenea II.

Ground floor: it has living room with a fireplace and TV with DVD, WIFI area, fitted kitchen with dishwasher, microwave, washing machine, two fridges, hob, dryer, etc ..., 5 bedrooms, and 2 extra beds and bathroom in each room with heated towel rail and hairdryer plus a bathroom on the entrance of the house. It also has a terrace, porch furniture, garden furniture.
First floor: Exhibition of antique furniture next to the history of the farmhouse. Games room (table football, pool table and two ping-pong table, dartboard).

LESAKENEA II

It is located 100m from Lesakenea I.
It has a three bedrooms, one of them in the attic, a lounge, a fully equipped kitchen, two balconies-terrace (with access to one of them from the kitchen and one of the bedrooms and the other from the living room).


Additionally you can have a game room in one of the bottom sheets of the ground floor of the house. It has two bathrooms, one in the game room and the another one on the second floor, and a toilet in the attic. Heating in all rooms. It has TV. DVD. And WIFI zone.


POSSIBILITY OF RENT BOTH HOUSES TOGETHER
WHERE TO GO
Peru-Harri. Parque de la Piedra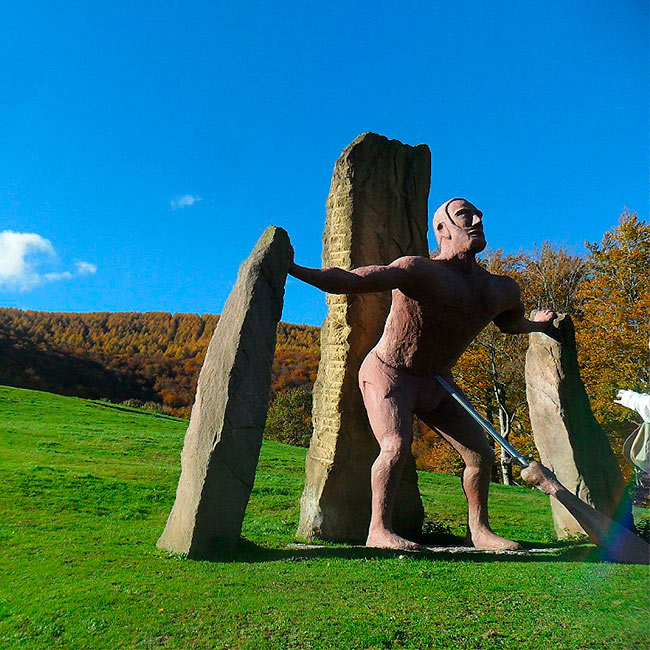 Stone museum made by Iñaki Perurene in the mountain, 2 km from Leitza firection to Uitzi. A unique museum where Iñaki and his son Inaxio tell myths, history and culture in stone, like a giant of 40 to...
Molino de Zubieta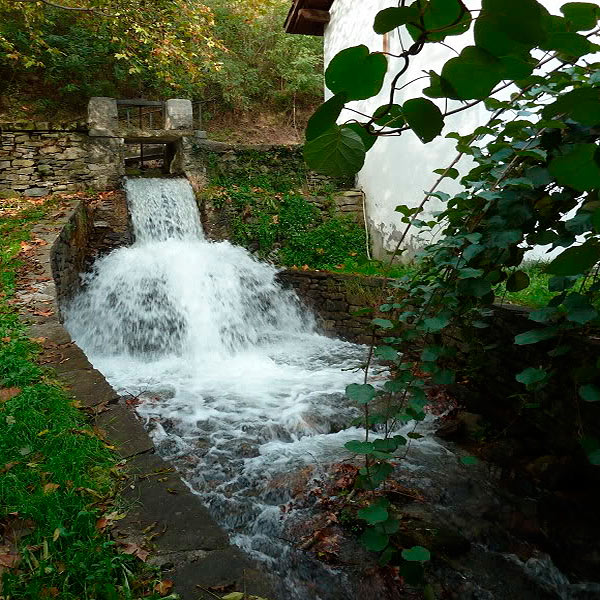 It is one of the places where the time has stopped. It was built in 1785 as a real mill and nowadays is an active eco-museum. Its miller still uses his hands and utensils to grind the wheat and the co...
Santuario San Miguel de Aralar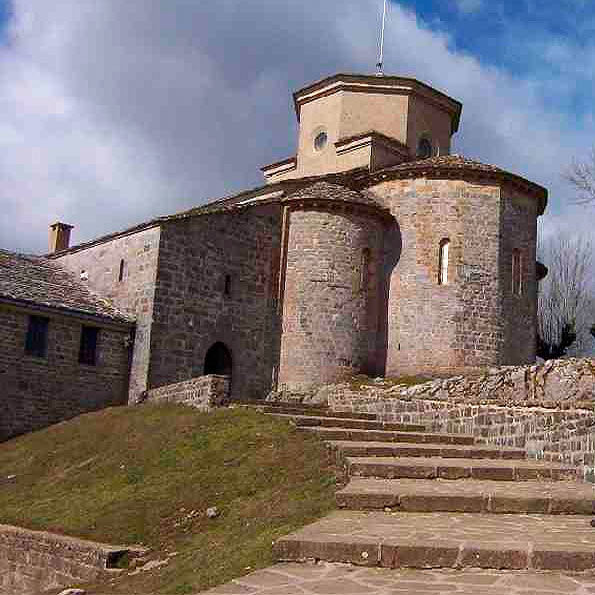 It is one of the most famous spiritual centers of Navarre. It is a Romanesque temple with three naves and three apses located at the top of the mountain chain of Aralar, from where a spectacular view ...
UPCOMING EVENTS
Pamplona Negra
En Pamplona, del 17 al 21 de enero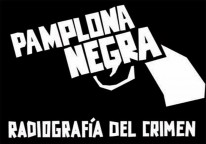 Con esta tercera edición, el festival de novela negra de Pamplona se consolida como uno de los más destacados del Estado. Punto de encuentro entre escritores de género negro (novelistas y guionistas) ...
Carnaval Sunbilla
En Sunbilla, del 24 al 26 de enero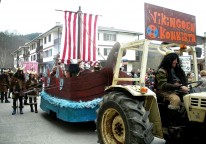 Se celebra el último fin de semana de enero. Las carrozas salen a las calles de la localidad cumpliendo con una tradición que se remonta veintiocho años atrás, cuando un grupo de amigos se reunieron e...
Carnaval Areso
En Areso, del 27 al 29 de enero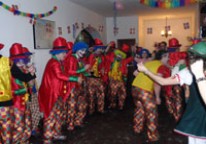 La fiesta de los disfraces se celebra a finales de enero. Se colocan telas de colores en los balcones y el pueblo se vuelve pintoresco. La fiesta está servida durante tres días. El viernes, los niños ...
ENVIRONMENT´S INFORMATION
Leitza
Population where is the homonymous town hall which has five more village in the region of Lerizarán, 38 km from Pamplona. The beech forests are the most extensive ones, especially in the central are of its term. There are some islands of oaks, as well as pure ash forests, also pine forests have been stocked, Larch Japan, etc. Its town hall is from the XVIII century and it was rebuilt in 1917, with gallery of nine arches on the ground floor. In the term there is the dolmen station of Aritz-Ireber specially the dolmens Bioztain I and II. The parish of San Miguel has a Latin cross with chapels between the buttresses and Baroque altarpiece in its masonry. There are three ashlar stone bridges and just one eye on the Leizarán stream, and a small bridge above the Erroizte stream. The circular dance Ingurutxo is kept in the patronal party of San Tiburcio, 11th of August. Leitzaes is also known by its elite sporty people and its park-museum dedicated to the stone, Peru-Harri.
Tours
*Natural Park Lordship of Bertiz

*Cave of Mendukilo

*Mountain chain of Aralar

*Sanctuary of San Miguel de Aralar

*Greenway of Plazaola

*Route of los Crómlech

*Reservoirs of Leurtza

*Route of the dolmens of Aralar

* Altarpiece of San Miguel de Aralar * Tower Donamaría